December 2022 | Baltimore, MD
Rev. Adam Taylor, Sojourners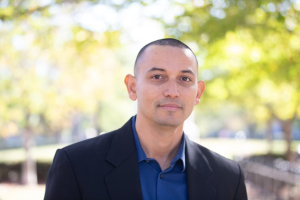 Rev. Adam Russell Taylor is president of Sojourners and author of A More Perfect Union: A New Vision for Building the Beloved
Community. Follow him on Twitter @revadamtaylor.
Taylor previously led the Faith Initiative at the World Bank Group and served as the vice president in charge of Advocacy at World
Vision U.S. and the senior political director at Sojourners. He has also served as the executive director of Global Justice, an
organization that educates and mobilizes students around global human rights and economic justice. He was selected for the
2009/2010 class of White House Fellows and served in the White House Office of Cabinet Affairs and Public Engagement. Taylor is a
graduate of Emory University, the Harvard University Kennedy School of Government, and the Samuel DeWitt Proctor School of
Theology. Taylor also serves on the Independent Sector Board, the Global Advisory Board of Tearfund UK, and is a member of the
inaugural class of the Aspen Institute Civil Society Fellowship. Taylor is ordained in the American Baptist Church and the Progressive
National Baptist Convention and serves in ministry at the Alfred Street Baptist Church in Alexandria, Va.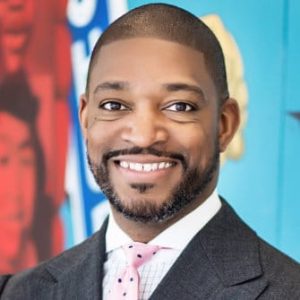 Rev. Dr. Starsky Wilson is president & CEO of the Children's Defense Fund (CDF) and CDF Action Council. CDF envisions a nation where marginalized children flourish, leaders prioritize their well-being, and communities wield the power to ensure they thrive. Wilson is board chair for the National Committee for Responsive Philanthropy (NCRP) and the Forum for Theological Exploration (FTE).
From 2011 through 2020, Rev. Wilson was president & CEO of Deaconess Foundation, a faith-based philanthropy for child well-being and racial justice in St. Louis. From 2008 through 2018, Dr. Wilson also pastored Saint John's Church (The Beloved Community), a multiracial congregation in the city.  Under his leadership, the foundation constructed and established the Deaconess Center for Child Well-Being, a community action tank engaging thousands of citizens annually. After the police killing of Michael Brown, Jr., the church hosted the #BlackLivesMatter Freedom Ride to Ferguson and other mobilizations.
Wilson was appointed co-chair of the Ferguson Commission, which released the 'Forward Through Ferguson: A Path Toward Racial Equity' Report, calling for sweeping changes in policing, the courts, child well-being and economic mobility in 2015. He currently serves boards for Duke Divinity School, the Samuel DeWitt Proctor Conference, and the Robert Wood Johnson Foundation.
Dr. Wilson earned a bachelor's degree in political science from Xavier University of Louisiana, Master of Divinity from Eden Theological Seminary, and the Doctor of Ministry from Duke University. A member of Kappa Alpha Psi Fraternity, Inc. and Sigma Pi Phi Fraternity, Starsky is married to Dr. LaToya Smith Wilson, a dentist and child advocate. They are raising four children.
Follow Dr. Wilson's activism, philanthropy, and ministry at @RevDrStarsky and @ChildDefender.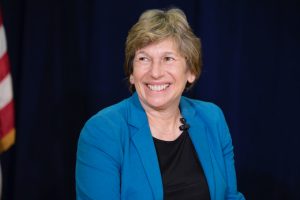 Randi Weingarten is president of the American Federation of Teachers, AFL-CIO. Prior to her election as AFT president in 2008, Weingarten served for 11 years as president of the United Federation of Teachers, AFT Local 2, representing approximately 200,000 educators in the New York City public school system. Weingarten was included in Washingtonian's 2021 Washington's Most Influential People, and in 2013, the New York Observer named Weingarten one of the most influential New Yorkers of the past 25 years.